Job: Technical Writer (Full-time)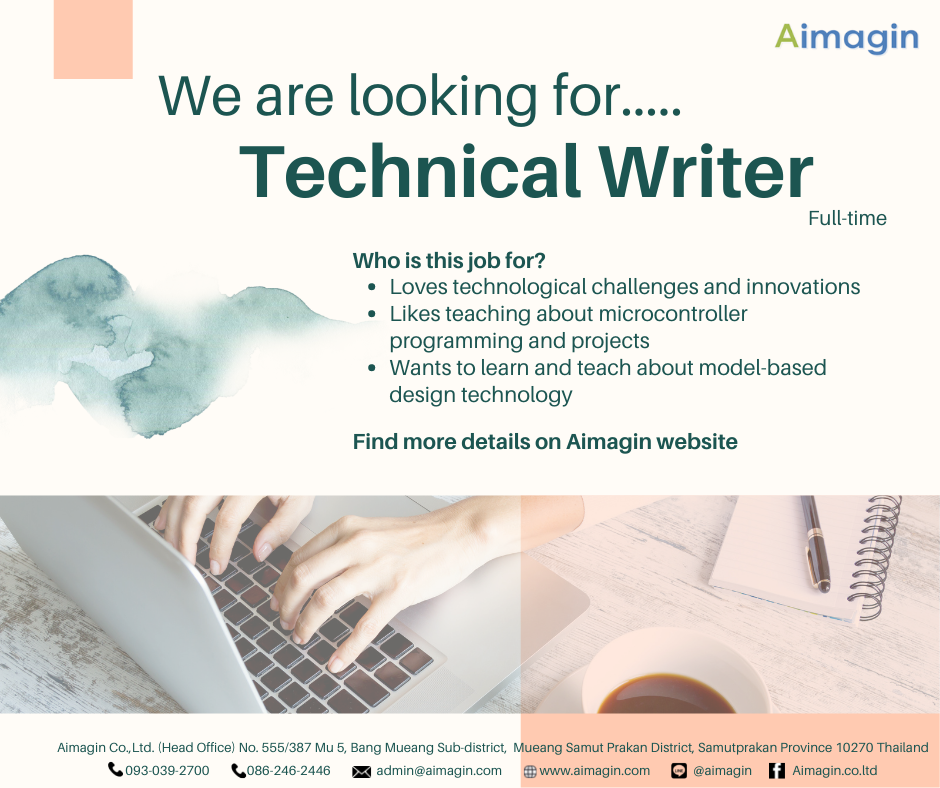 Position: Technical Writer (Full-time)

Mission
Create Waijung blockset technical documentation (e.g. Get started guide, Reference manual, Sample projects, etc.). [1, 2]

Who is this job for?
For someone who loves technological challenges and innovations, likes teaching about microcontroller programming and projects, and wants to learn and teach about model-based design technology [3].
If needed, we can try to apply for your Smart "T" VISA [4] in Thailand.
This is Work from Home 100%. You can be anywhere in Thailand or abroad.
Preferred:
1. A native English applicant.
2. Someone with microcontroller programming experiences.
Cultural fits
1. Highest work standards
2. Deliver on promises (Work quality and schedule)
How to Apply
Submit your CV and transcript (or other academic credentials) to admin@aimagin.com to apply for the job.



Application process: 
1. Do pre-test (
Need
to do some research on model-based design methodology, do some hands-on model-based design exercises, and write some content.)

2. Online Interview.
References
1.
https://support.aimagin.com/projects/support/wiki/Waijung_2_User_Guide
2.
https://waijung1.aimagin.com/
3.
https://www.mathworks.com/solutions/model-based-design.html
4.
https://smart-visa.boi.go.th/smart/