Webinar Recording : Waijung 2 for ESP32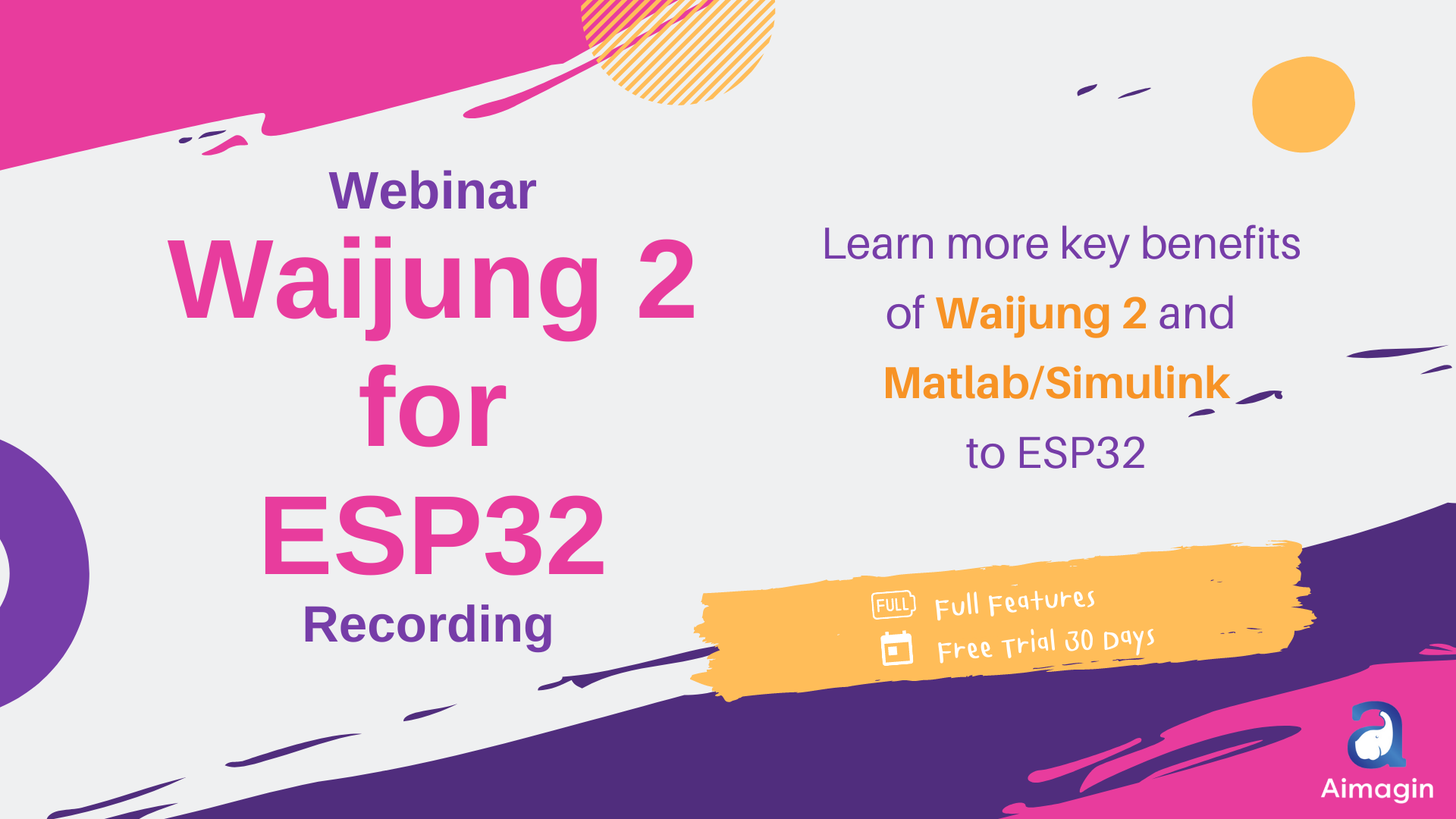 จบไปแล้วสำหรับงานสัมมนา Waijung 2 for ESP32 เมื่อวันที่ 21 ก.พ.2565 ที่ผ่านมา ใครที่พลาดโอกาสเข้าร่วม เรามีภาพบรรยากาศงาน รวมถึงข้อมูลดีๆ มาฝาก
For who missed the Waijung 2 for ESP32 Webinar on February 21, 2022. We have webinar recording and here are links to resources.
Presentation Click here
Example Project with Waijung 2 for ESP32 Click here
สำหรับใครที่สนใจใช้ Waijung แต่ยังลังเลอยู่ เรามีให้ทดลองใช้ได้ 30 วัน เพื่อช่วยให้คุณตัดสินใจได้ง่ายขึ้น 
For anyone interested in using Waijung but still hesitating. We offer a 30-day free trial for your making decision easier.
Start Free Trial 32 Days Click here
อ่านรายละเอียดเพิ่มเติมได้ ที่นี่
Find out more Click here
Contact us
Tel. : +66 (0)93-039-2700 or +66 (0)86 246 2446
Email : sales@aimagin.com 
Website : www.aimagin.com
LINE Official : @aimagin
Facebook : Aimagin Co.,Ltd.
Address : Aimagin Co.,Ltd. (Head Office) No. 555/387 Mu 5, Bang Mueang Sub-district, Mueang Samut Prakan District, Samutprakan Province 10270 Thailand
Related Posts
Waijung 2 for ESP32 is Back!!!